I didn't blog much (read: at all) in September. Truth be told I didn't get much reading done either. It was a pretty hectic month to be honest. I've never been one of those people who get through stacks and stacks of books each month (unless I'm reading a lot of YA, which I'm not), I'll usually get through just one or two novels a month. Occasionally I remember that I have a stack of comics to get through as well and I cross a few of those off my list as well. September was like that. I managed to read two novels, two volumes of comics, and I finished off a short story collection that was started in August. I think I did alright: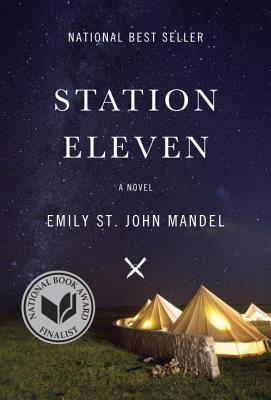 What I plan to read in October:
I haven't been doing well on my challenges this year (like at all) except for the Stephen King Challenge (above) which was easy enough as it only involved reading 1-3 books (1 and done - checked it off my list at last), so I was really hoping to get through some of my challenge books this month (and maybe also a few new releases that I have been eagerly awaiting all year). So far I have started
Half-Blood Blues by Esi Edugyan
and I am really enjoying it. It's really put me in a mood to read more WWII fiction and watch more movies surrounding that era (The Imitation Game is now on Netflix in Canada and it is FANTASTIC). Other than that I'm just really going to play it by ear. I'd like to maybe sneak in a few spooky reads this month. Dracula is on my Classics Club list, but I haven't fully decided if it's the one I want to read yet.
If you've got any quick spooky reads to recommend for October, please let me know!