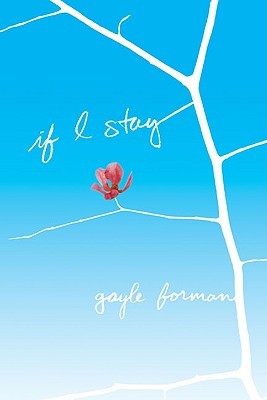 If I Stay - Gayle Forman
- I enjoyed this book, it was more emotional than I expected it to be but it was a quick read, and I am thankful for that. This was book 1 of my #20booksofsummer
Omens - Kelley Armstrong
- book 2 of my #20booksofsummer was really quite the guilty pleasure. Not that I didn't think it was great - but I have a heap of challenge books (mainly classics) to get through, and I've been avoiding them...
The Daughter of Smoke and Bone series became books 3, 4, and 5 of my #20booksofsummer challenge and they took over the entire second half of the month of June for me. I had no life while reading these. And I have no regrets. It's such a hard series to sum up simply, without getting too spoilery and rambly. Here's a tiny bit of the blurb from Goodreads for those of you who haven't heard of this series yet (meaning the people like me who spend most of their time under rocks):
Meet Karou. She fills her sketchbooks with monsters that may or may not be real, she's prone to disappearing on mysterious "errands", she speaks many languages - not all of them human - and her bright blue hair

actually

grows out of her head that color. Who is she? That is the question that haunts her, and she's about to find out.
When beautiful, haunted Akiva fixes fiery eyes on her in an alley in Marrakesh, the result is blood and starlight, secrets unveiled, and a star-crossed love whose roots drink deep of a violent past. But will Karou live to regret learning the truth about herself?
I read this series on my Kobo annd while reading an ebook you don't really realize how long a book is, each book in the series is around 500 pages but it completely flew by for me. I just couldn't put it down. It has been an incredibly long time since I've read a truly addictive YA, the fact that it also featured top quality writing is just a wonderful bonus... I'm kidding, the writing here was EVERYTHING. I was drooling over every page.
All three books were thoroughly engaging and entertaining, they definitely live up to the hype (for me at least). I gave all three books 5 stars on Goodreads. Even though I have the series on ebook, I've considered buying the paperbacks just so I can have these gorgeous things sitting on my shelf. I'd definitely re-read this series, so getting the paperback set would be a great incentive for me to do that. Seriously, those covers are just stunning.
I would recommend the Daughter of Smoke and Bone Trilogy to anyone who enjoys fantasy or is interested in getting into fantasy, or anyone who, like me, may have lost faith or interest in the YA sector as a whole
due the the constant churning out of indistinguishable crap for profit
, for whatever your reasons may be. It has everything: humor, action, romance, a feisty bff sidekick, a pretty badass heroine, war, rebellion, star-crossed love. The list goes on. I think anyone could enjoy this. I have to review and recommend this series as a whole, because there is just no way I could have done them separately, each book is a true continuation of the previous book. I'm glad I waited until the series was complete before reading it. Waiting for sequels is the worst, and waiting on this series would have been torture.
Usually I never say this, but, BUT, I think I would really love to see a movie adaptation (done well) of this series. It would slay. Who would be in my dream cast? Who would be in yours?? Clearly I'm still obsessed with this series even though I finished it over a week ago. I guess this is what they call a book hangover?? How long do these things usually last???