Ok, so I do realize that it's the
second
third (!)week of April already (the snow is finally gone!!) but as you probably already know (or can easily tell), I didn't post a ton in March. I'm trying to make up for that now by filling you in on some of my favourite reads from March. Let's go:
Ru
by
Kim Thúy: Ru was the

Canada Reads

winner for 2015: The one book to break barriers. Originally published in french, the writing is lyrical, haunting, and beautiful. It jumps back and forth between the past and present as a woman

reminisces over her life from Vietnam refugee to Canadian immigrant.

This book gave me a lot to think about and the Canada Reads debates were great fun to watch.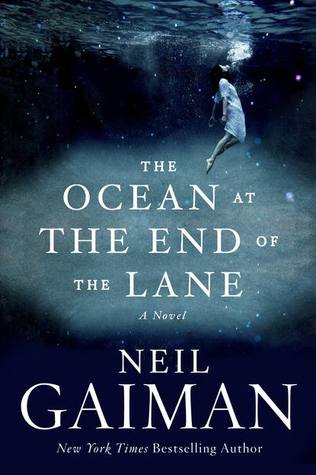 The Ocean at the End of the Lane by Neil Gaiman: Neil Gaiman is one of my favourite authors and this book is now a new favourite of mine. The story was strange and fantastical and beautiful and sad. It was short, but perfect.
Their Eyes Were Watching God by Zora Neale Hurston: I originally picked this book up because I completely fell in love with Alice Walker's work in February and she said that "There is no book more important to [her] than this one", and I completely understand why anyone would claim that to be so. I loved this book so much I wanted to do a full post on it (in fact I still might). I struggled with the language at first but once I got used to it, I couldn't put it down. 5/5.
Y: The Last Man (Volumes 4 & 5) by Brian K. Vaughan: Stephen King called The Last Man "the best graphic novel [he's] ever read. I say this every time I read something by Brian K. Vaughan (Saga comes to mind). The ending of this series really got to me though, and it's the only graphic novel that I can remember making me cry, that's saying something. You need to read this series, and then you need to read everything else by Vaughan.
Have you read any of these? Did you watch Canada Reads? If not, you still can! And should! Will you be adding any of these to your tbr? I'd love to know.