WE are already half-way through the month and I have been failing miserably to update my Sci-Fi November journey! I'll be posting a review of Ready Player One on Wednesday. I'm actually shocked I haven't gotten around to it since I've been saving the review for MONTHS specifically for Sci-Fi November, but that's the way it goes sometimes. Since Sci-Fi Month also happens to be Non-fiction November as well as
#readkidslit
month, I have been trying my hand at reading multiple books at once and it has not been going very well and it's as if the stars were aligning or something because Rachel from
Confessions of a Book Geek
wrote a guest post over at Oh, The Books! on
Book Monogamy
and it was fantastic.
I completely understood where she was coming from because I to tend to be a one-book-at-a-time reader as well. It's just easier for me to keep things straight that way. There's no chance of me mixing up characters or story lines. Or of getting carried away with one book leaving the others to the wayside only to come back to the discarded ones disinterested or having to start over from the beginning because I've forgotten the plot.
I really love getting immersed in the story, getting to know the characters, and deeply exploring the world the author has created. I know that reading multiple books at a time just isn't for me, but that certainly hasn't stopped me from trying this month. So far:
I've skimmed most of this parenting book that I didn't get a chance to finish because it needed to be returned to it's original owner. Bummer, but I wasn't
really
enjoying it anyway.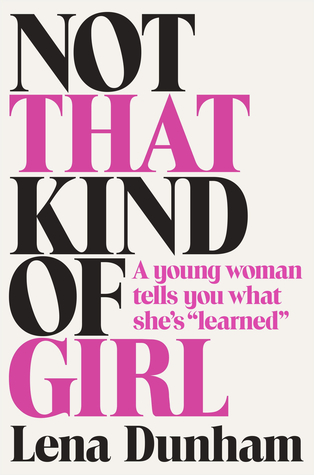 I've gotten about halfway through Lena Dunham's
Not That Kind Of Girl
, my Non-fiction November pick
(review to come - hopefully)
.
I'm about 70% of the way through
A Wizard of Earthsea
by Ursula K. Le Guin, my #readkidslit pick.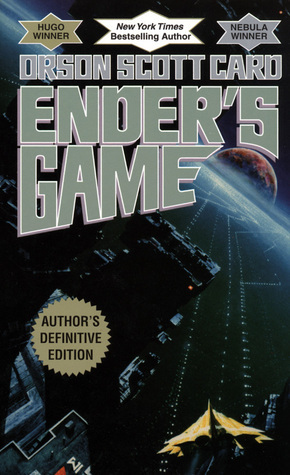 I have just barely started
Ender's Game
by Orson Scott Card. I've recently read a lot about this author and his message that has kind of turned me off of reading his work. I'm not sure if I'll be sticking with this one but I'd like to finish it because a) I bought it and I'd like to have an opinion of my own about it. and b) I try to finish every book that I start
(the only real exception I've given myself in this regard is when I don't own the books and need to return them and Allegiant by Veronica Roth - it was just so so terrible, I got half way through and needed a break and just never got around to picking it up again - this was last February, so I doubt this one will ever get read)
.
I started
The Hobbit
back in September as one of my Fall Reads picks, when I was also participating in a Sherlock Holmes read-along. True to form, I ended up focusing on The Hound of the Baskervilles and sadly, The Hobbit was set aside. I really wanted to finish this one last month but that didn't happen, so it got added to my November pile.
So here I am two weeks into November with four books on the go at varying degrees of completeness
(and none finished)
and I am realizing a few things, not all of it is new. I already know I'm not a very good multi-book reader. I've learned that having too many books on the go at once feels like I'm putting pressure on myself that I don't want or need and in the end, it doesn't make me feel excited to read any of the books I've started. I've also noticed that reading too many books at once actually takes me out of each world, I feel disconnected and it takes me a longer time to get back into the story - which is what surprised me most. Reading too many books makes me read slower and I end up reading less - not more. Who knew?!
What do you think? Are you capable of having multiple books on the go at once? Are you a monogamous reader like me and Rachel?
P.S. I think I've figured out a way to make book polygamy work for me. Post will be up in a few days :)