A weekly meme hosted by Miz B @
Should Be Reading
To play along, just answer the following three (3) questions…
• What are you currently reading?
• What did you recently finish reading?
• What do you think you'll read next?
I have been loving the Starz series and finally decided to give the book series a chance since it has been sitting on my shelf for quite a while. I'm about halfway through and am enjoying it. I do think it might quite a bit longer than necessary though. But that's just a though.
Recently: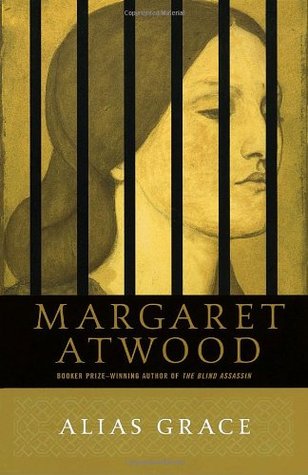 I recently finished Margaret Atwood's historical fiction Alias Grace, and plan to do a full review very soon. (I hope)
I'm planning to start The Hobbit as soon as I'm finished with Outlander, I definitely underestimated how long it would take to get through that bulky book. It just won't feel like fall until I'm on a Tolkien adventure.
What's your w...w...w...?